As I went walking towards the woods
It was while walking in the snow towards the woods I sensed the symmetry within and without.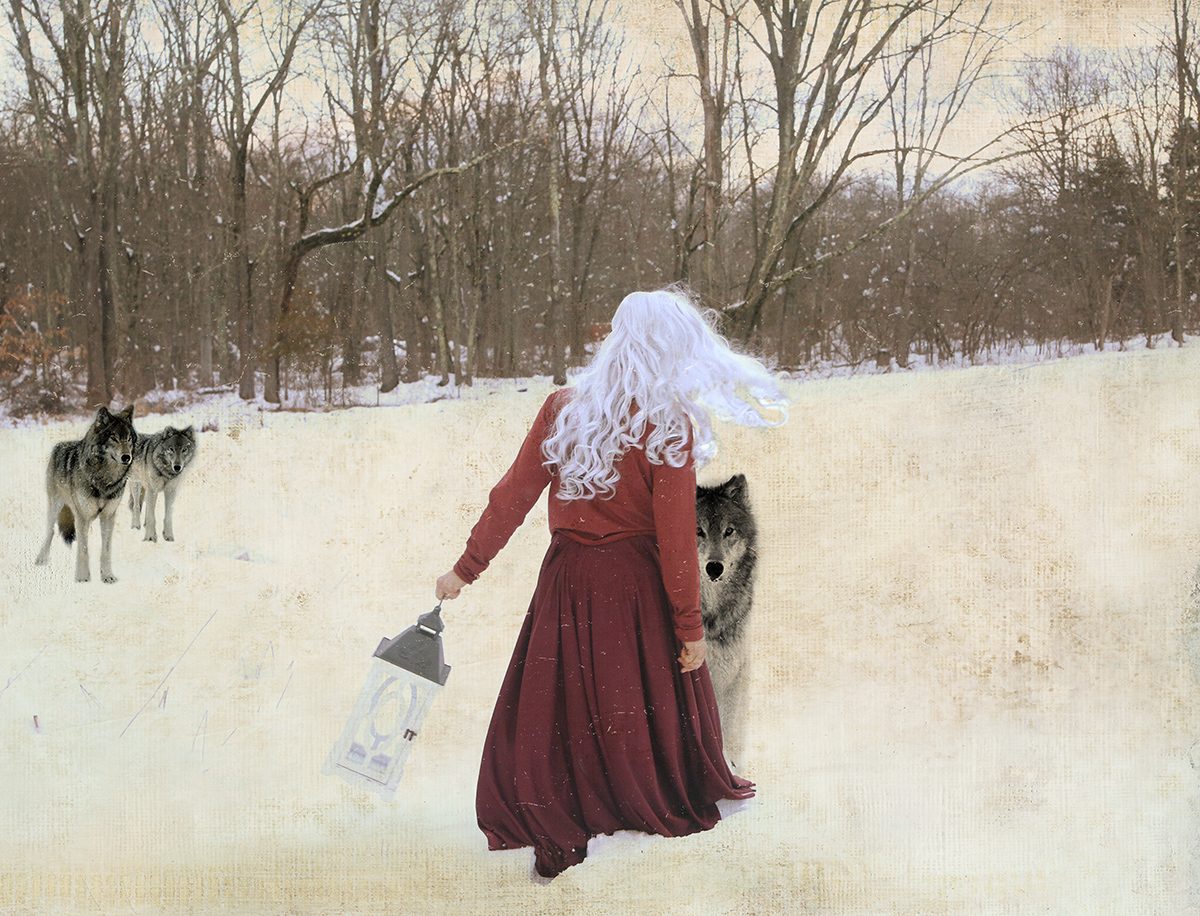 The wolves came out to greet me
"Walk with us, something is happening."
Mother Nature Apologizes
Mother Nature issued and apology for the snowfall on the first day of Spring. Now that it melted she wanted to say it was one of those days where everything was off a bit she thinks. Or maybe it was the night. But something clearly is happening to her.
The Ocean Priestess
The Ocean Priestess stayed calm knowing that she needed to breath in and out rising and lowering the tides.
Mother Nature Had a Dream Where Frida Felt No Pain
The dreams that Mother Nature had included a world free of pain as she gasped for breath.
The King The Queen and a Representative Stood at the Park
Remain still. Stand guard with the King and Queen. Keep the symmetry, the balance. Restore order if necessary. These are strange strang times.
Bound in Rage
Mother nature could't do anything anymore, patterns had shifted. Plants emerged out of nowhere structures were knocked down.
After Mother Nature suffered abuse there began the Appearance of Old Machinery, Cameras and Carousels
Time stood still
If time could stand still for a bit maybe, just maybe Mother Nature could heal. Was it too late, was there time?
Where did the time go?
How did we get here? Many wondered.
Time spent in the woods
Time spent getting to our destinations
Time spent wishing we could fly away
I believe in magic
I believe in magic some said. Be present said many.
Imaginary Apartment
Our dreams can take us anywhere
Fears are less pleasant
To dance beneath the elements
Citrisolv Trees
Citrisolv Palms
walk softly
Wabi-sabi